You are here:
OQPC's origins in the Fitzgerald Inquiry

OQPC's origins in the Fitzgerald Inquiry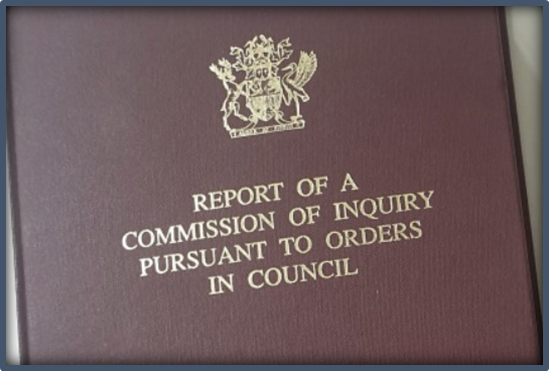 The Office of the Queensland Parliamentary Counsel was established as a statutory office by the Legislative Standards Act 1992 on 1 June 1992.
The office's establishment in this way was a direct result of a recommendation in the Report of the Commission of Inquiry into Possible Illegal Activities and Associated Police Misconduct, tabled in Parliament in July 1989.
Known as the Fitzgerald Inquiry, the commission of inquiry began in May 1987. Tony Fitzgerald QC was appointed to lead the inquiry following media reports about possible high-level police corruption involving gambling and prostitution. The inquiry took two years and its terms of reference were twice amended to extend its scope beyond the initial allegations raised. The result was a comprehensive investigation of long-term, systemic political corruption and abuse of power in Queensland.
The Fitzgerald Report included more than 100 recommendations which focused on improving the structures, systems and accountability of government in Queensland.
Relevantly, the Fitzgerald Report suggested that appropriate independence is required for a parliamentary drafting office to undertake its role of advising on the appropriateness of legislative proposals (Fitzgerald Report, at page 140, and recommendation 11f, at page 371).
The Parliamentary Counsel obviously should not tailor advice to political expediency or fail to point out fundamental errors in principle or obligation in any proposed course. The present role and functions of the Parliamentary Counsel should be reviewed (in the light of other matters identified in this report) to ensure its independence.
The Fitzgerald Report recommended the establishment of the Electoral and Administrative Review Commission (EARC) to further investigate and report on many aspects of Queensland's parliamentary and administrative government. EARC commenced a review of the Office of the Parliamentary Counsel in September 1990. Its review considered a range of matters related to the drafting and advisory functions of the office.
EARC's Report on Review of the Office of the Parliamentary Counsel was released in May 1991 and recommended the office be established as an independent statutory office (page 111).
The Commission concludes that the OPC should be made a statutory office under a new Act proposed to be entitled the "Legislative Standards Act". The Commission considers that this would substantively and symbolically reinforce the independence of the Parliamentary Counsel and his or her staff, consistent with their role in providing independent advice and ensuring quality control standards in legislation.
The EARC report included a draft Bill for the Legislative Standards Act 1992. The Act was passed and, on 1 June 1992, OQPC was established to ensure—
effective and efficient drafting and advisory service is provided for Queensland legislation
Queensland legislation, and information relating to Queensland legislation, is readily available in both printed and electronic form
Queensland legislation is of the highest standard.